The Only Removals Team That You'll Need!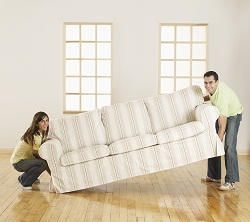 Our removals team are renowned for offering an excellent range of services and can help you to make a success out of your move. With state of the equipment and an extensive team of experienced movers, we can make your home or office relocations seem completely stress-free. So, if you want to have the best moving experience get in touch with our Chiswick Removals professionals. Our team are quick and efficient workers who offer the lowest prices and best service around. For more information or to book your move in, call 020 8746 4465 now!

At Chiswick Removals we understand that moving can be a stressful time and that is why we make sure that we offer a wide range of removal services that can be tailored to meet your needs. Our first class removals company can take care of as much or as little as you need, organising van hire, moving men and storage as required. Our removal services can help you to have your dream moving day, removing any obstacles that may get in your way. So, if you've had a nightmare moving experience in the past and want to make sure that this one goes to plan, call 020 8746 4465 to see how we can help. Our services are more comprehensive than any other local firm and will always leave you feeling 100% in control!

One of our most popular services is our man and van service which includes the hire of a modern van and the help of our experienced removals team. Experts at lifting and loading, our team can move anything that you need. So, if you have large pieces of furniture or a mountain of boxes which you need help with, remember that our team are the bona fide experts. Working quickly and efficiently, our team can make light work out of any moving requirements.

Our wider moving services are also ideal for larger moves and can include all sorts of everyday essentials and added extras. With an extensive fleet of large and small removal vans, we can master anything from large commercial moves and smaller house removals. Our experienced team of workers can also offer all sorts of additional services, including the delivery of packing materials and our expert packing services. So, if you can't bear the thought of packing up your furniture and personal items, why don't you let our team take of it for you instead! Our team can safely pack all of your household or business items ASAP before organising their safe transportation and final unpacking at the other end. We can guarantee that your much-loved items and heirlooms will be safe in our hands.

When you're organising a move it is sometimes necessary to invest in a little bit of storage. Our storage facilities offer incredible for value money and can be a convenient and flexible way of keeping your items safe and secure. With a wide range of storage units, lockers and rooms, we can take care of large furniture pieces or small documents with ease. Our friendly customer services team can even arrange for your household or business items to be collected and transported to storage ASAP.

Remember that if you want to experience a stress-free move, our firm is the one for you. With expert movers and a great array of resources, we can make any office or house removal into something to remember! So don't get into a mess with your move, pick up the phone and call 020 8746 4465 instead! Our team is the only one that you'll ever need for your man and van, relocation or storage needs!
Testimonials
For a removal company, I'm surprised at Chiswick Removal Services, they offer an excellent service that should cost so much more, but they're the cheapest in London.
S. Barnard
Chiswick Removal Services charged me half the price of their competitors and offered me better removal services. It's obvious who really has customers in mind.
G. Draper
House removals don't have to be pricy, that is if you book with the right company. I found Chiswick Movers to be that right company - they're the ideal company when it comes to cheap removal jobs.
A. Lin
Moving Companies Chiswick are a moving company I can trust; I trusted them to deliver an outstanding service at a low price, the price that they quoted, and they didn't disappoint.
A. Lennie
I hired Chiswick Movers for office removals. I received a huge discount and the office moving job was well-executed!
B. Adams
Amazing house removal service at a competitive price! ChiswickRemovals moved all my stuff within a few hours and saved me money in the long run!
P. Davis
I looked them up online and reserved an appointment. It was simple clear communication with Chiswick Removal Services. They are the removals firm that made a difference in cost and services. Great to work with them!
Gerald B.
Fantastic work! Experienced a hassle-free and speedy domestic removal. Paid a low price for a really efficient service! Will use Chiswick Removal Services in the future!
Luisa H.
I recently used Chiswick Removal Services and got great value for money. I didn't expect such high level of service at such a cheap price!
Jeremy P.
Booked with Moving Companies Chiswick coz I needed help with house moving. They offered me a low price and really delivered on their promises!
Maia